Strange Brew, Lounge Side is Austin's Best Sounding music venue, featuring live music 7 days per week.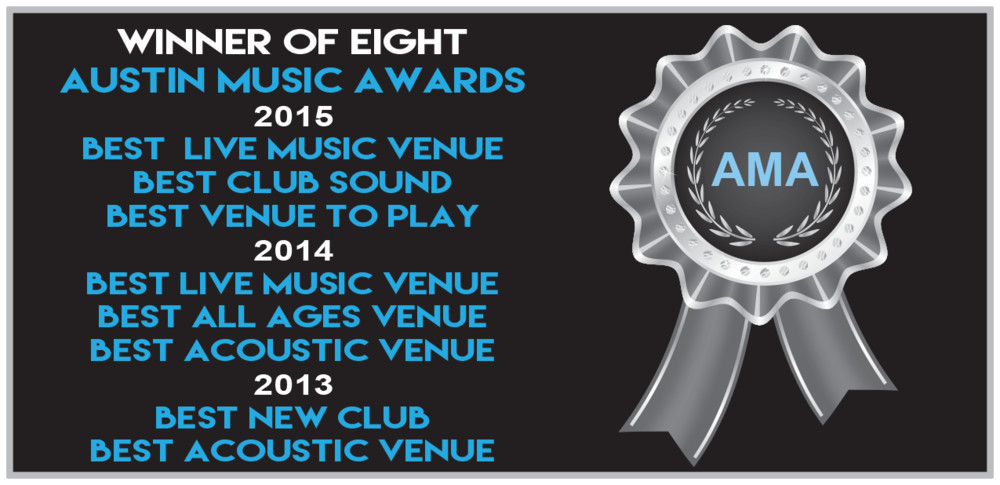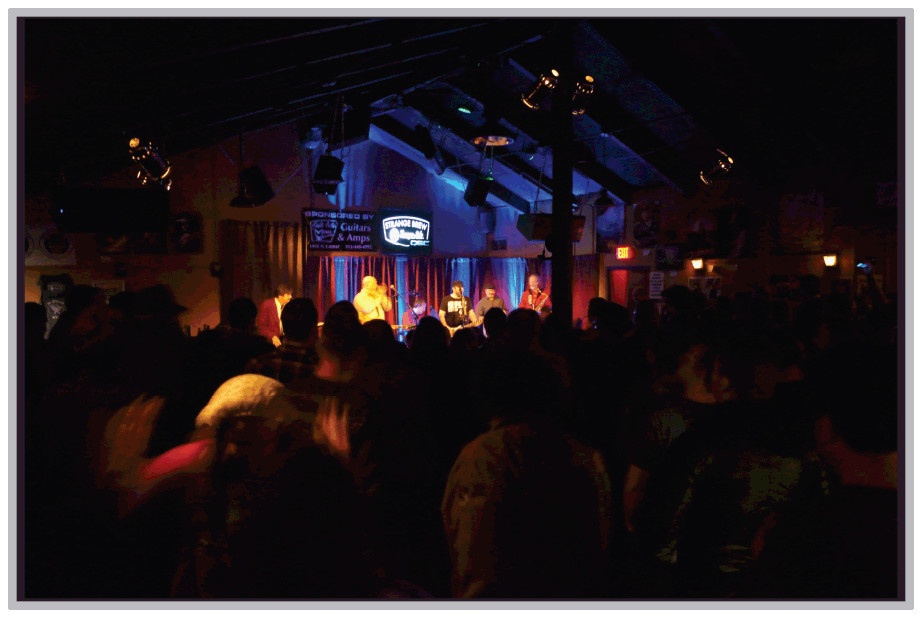 OUR PURPOSE: Strange Brew is primarily a listening room, it is not a bar, and although we sell beer and wine, our primary function is to provide great sound in a quiet room, for the enjoyment of our patrons and the artist that perform. 
LISTENING RULES: Many performances at Strange Brew are Listening Shows. During these performances, all patrons are expected to observe strict silence during the music. This rule is generally indicated by a sign above the stage that says "Please Observe SILENCE". Patrons that violate these rules can be, and have been asked to leave. However, not all shows are Listening Shows, some shows are loud or rockin do not require silence, but we still ask that you are respectful to the people around you and not carry on loud conversations. The music is piped outside for all shows, which allows you to sit outside and talk while still being able to hear the music. 
TICKETS: Not all shows at Strange Brew are ticketed shows, in fact most of them aren't. Typically we only sell tickets for featured acts that we anticipate selling out. If a show is ticketed, we advise you to buy tickets as opposed to paying at the door, as you will not be able to attend if the tickets sold out prior to the show. 
TICKET FEES: Yes we know, no one likes to pay fees, but they are necessary. Ok fine you say, but what are they for?
1. Hold My Ticket is the company that provides us with the system to sell tickets and they charge a small fee in addition to a percentage of the sale to cover the cost of processing the credit cards.
2. Strange Brew charges a small fee to support the venue and pay for artist hospitality (Food, Drinks and Hotel Rooms), additional production cost and advertising. The lion's share of the ticket price (typically 90%)  goes to the artist.
3. Sales Tax of 8.25% is included in the fees. 
By paying the fees, you are helping Strange Brew continue to provide artist with a wonderful environment to perform.
NON-TICKETED SHOWS: Not all shows are ticketed, in fact most shows are not ticketed. If you do not see a "BUY TICKET" button on the show listing, this means the show is not ticked and payment will only be accepted in cash at the door. There is an ATM in the adjacent coffee shop for your convenience. However, you may use a credit or debit card to make food and drink purchases. 
SEATING: At this time, we do not offer assigned seating. Seating is first come first serve for all shows. We do not reserve seats unless we are contractually obligated by the artist for the artist guest. If you purchased a SEATED ticket, you are guaranteed a seat, but you are not guaranteed any particular area of the venue. If you purchase a seated ticket and you want a particular seat, you will need to arrive early to secure that seat. Most people that want a particular seat (Front Row Etc.) arrive at least an hour before the scheduled doors and form a line at the interior entrance to the venue in the coffee shop.
Seated and Standing tickets cost the same, and the seated tickets always sell out first.
1. Seated Tickets: Guarantee you a seat, but in no particular area.
2. Standing Tickets: Allow you entry but no seat. 

General Admission Shows. If there is not an option to buy a SEATED OR STANDING TICKET, this means there are no guaranteed seats and all seats are first come first serve and no one has claim to a seat unless they arrive early to get it.
TABLES: There are no tables for Featured/Ticketed events in most cases. The configuration of our room is changed on a show to show or night to night basis, depending on the band and or how many patrons we expect to attend. 

FOOD & DRINKS: We serve beer and wine with an emphasis on local beers. It is located next to Strange Brew, Austin Coffee which serves coffee, tea, food and beverage which can be ordered at the Lounge Side bar.
The coffee shop is open 24 hours.
PARKING: As with most venues in Austin, parking is limited. Please consider carpooling. If you are unable to find parking in our lot, there are no parking restrictions in the surrounding neighborhoods, however, please do not block driveways and please keep quiet as to not disturb our neighbors. 

Original South Austin Location and Music Venue is located at: 5326 Manchaca Rd. Austin, Texas 78745.

PHONE: 512-828-7636
BOX OFFICE PHONE: 877-466-3404 
6th Street Location is located at 617 W. 6th Street, inside the KEY BAR, on the South East corner of W. 6th and Rio Grande