Choose Showtime to Buy Tickets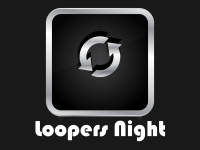 Loopers' Night with Michael Garfield & Jenuine Cello
Ages: All Ages
This Event Has Ended
Loopers' Night with Michael Garfield & Jenuine Cello

A new monthly celebration on the musical frontiers of live looping composition and improvisation with guitar and cello. Special guests and new material each month as we explore the intersections of acoustic and electronic music, new performance methods and technologies, and good old-fashioned instrumental virtuosity in South Austin's finest listening room!

http://michaelgarfield.net
http://jenuinecello.com

First Thursdays: 5 February, 5 March, 2 April
All Ages :: 10pm - 12am :: $5

Bios:

- Michael -

"Michael has mastered a method of looping and playing that is on a pedestal all on its own. Ultimately [his work] is an exploration into what you perceive music, the guitar, and technology can do…then completely altering it."
- Mixolydian

Between the personal warmth of folk tradition and the whirling ecstatics of festival culture, Michael Garfield is making music for which new words must be invented – a dazzling, charismatic marriage of vocally athletic improv, avant-fingerstyle technique, and sixty-pound of filters, wahs, delays, and multi-channel loopers.

Singing and playing while twisting knobs and DJ'ing live samples with his toes, Michael's evocative and mind-expanding shows are an embodiment in music of his training in biology and day gig writing on the evolutionary dance of humans and machines – acoustic electronic tunes that liberating the organic into the digital, and the idioms of Americana into a new species of transcendental trance.

"It takes creativity to make the next step in a newer, more shocking direction, but it takes a visionary to go beyond the breaking point and meet music on the other end of the spectrum. That's what Michael Garfield does."
- TheUntz

- Jen -

"My favorite sound is the silence in between the beats. That's what I would want to be remembered for in this era of constant humming."

Austin, TX - Jenuine Cello, aka Jen Mulhern, is a captivating model of a modern one-woman band. Her live compositions take listeners on a road trip free from genre, saturated with an array of influences. With undercurrents of Bach, Bjork and everything in between, her music combines classically-infused inspiration with raw textures to create a unique sound of layered soulful puzzle pieces.

Equipped with a cello and a mic, a somewhat beat-up looping pedal, a 6-string electric cello and knack for glitchy self-made beats, Jen Mulhern creates a symphony of spontaneous sound painting that pulls at the soul and awakens an ancient desire to howl at the moon... Following the recent release of her first live DVD recording, 'Jenuine Cello live at Cafe Creme', Mulhern plans to hit the studio to record her debut EP in 2015. Stay tuned for more news to come!